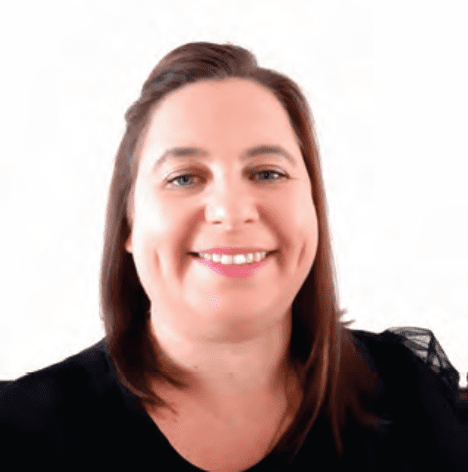 Joanne Kidner
15 years at Rocaille Healthcare
Joanne joined Rocialle almost 15 years ago from Rizla, where she crafted their papers in nearby Treforest.
Rocialle became her second ever job and in June 2006, when she started, she began her career here as a Production Operator.
Eager to learn and develop, Joanne took any opportunity handed her way to step up and cover the Team Leader's role above her. It was this eagerness and energy that has driven her on within the company and opened many doors. Within a small matter of 2 years Joanne was promoted to Team Leader and the first promotion was secured. Having been presented with opportunities to carry out this role as cover,
she was easily able to embrace it and once again grasped the role with enthusiasm.
When asking Joanne about her experiences here at Rocialle she reflects by saying how much she has relished the opportunity of a progressive career within a business that really cares about its people.
The next step up the ladder for Joanne was a Temporary Supervisor position less than a year later in August 2009. This gave Joanne her first real taste for managing people and she loved the responsibility. Twice between 2009 and 2015 Joanne applied for the role of (permanent) Supervisor and twice she was unsuccessful. However, epitomising Joanne's character and determination, this only spurred her on further and it was third time lucky that she was offered the promotion, which she grasped with both hands.
With further responsibility, Joanne excelled and continued her remarkable story of progression by becoming the Production Shift Manager by April 2017, responsible for over 150 staff members. With this as her current position, Joanne talks keenly about leading by example, still enjoying working on the line in the cleanroom, never forgetting her roots and where she started. Joanne's door is always open and her continued commitment to develop, not just herself, but also those within her team, is very clear to see.
Joanne continues to embrace every opportunity and last year graduated with a level 5 ILM Diploma. She is currently attending Lean Continuous Improvement Training and is already starting to evidence success by applying lean tools in practice. Joanne is an illustration of what can really be achieved at Rocialle when applying hard work and determination!
Achieve your highest aspirations and overcome your greatest challenges, just like Joanne!